The Cape Atlantic I.N.K. Wellness Committee is composed of members, who dedicate their time and effort to increase well-being amongst employees, interns, volunteers, families, and the community.
The mission of the Wellness Committee is to Educate, Empower, and Encourage staff and the families we serve to reach optimal health. In doing so, the Wellness Committee develops health and wellness initiatives to increase staff awareness and participation regarding recent health trends and practices.
In developing health initiatives the wellness committee focuses on the 8 dimensions of wellness: emotional, spiritual, intellectual, physical, environmental, financial, occupational, and social.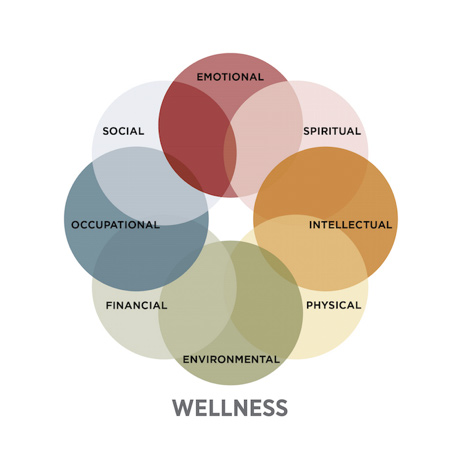 Wellness Initiatives and Objectives
Wellness Walks with Health Discussion
Increasing physical activity amongst the work day and educate recent health trends and information.
Agency Yoga
Increase mindfulness and stress reduction
Wellness Board
Provides staff insight to recent health information to pass along to families and community.
Vegetable and Herb Garden
To provide fresh vegetables and herbs for families and staff.
Smoothie Day
Creating a fun and healthy way to incorporate fruits, vegetables, and, whole grains into the diet.
Adopt-A-Road
Staff coming together as a team to help make the local environment a cleaner place to live.
Nutrition Presentations
Community providers from local health care systems present dietary topics to educate staff.
Flu Shots
Wellness Committee coordinates with ShopRite in effort to provide the option to obtain the flu shot at work.
Mindfulness Meditation Presentation
Wellness Committee organized a presentation from Linda Schwartz who discussed mindful and stress reduction techniques.
Biggest Winner Challenge
Annually, the wellness committee organizes the biggest winner challenge in which a competition is formulated to see who has the biggest weight loss.
Heart Walk
Members or the Wellness Committee participated in the heart walk located on the Ocean City Boardwalk to support heart disease.
Food Drives for the Community Food Bank of New Jersey
Bi-annually, Cape Atlantic Ink hosts a food drive to in order to give back to the local community.
Volunteering at the Community Food Bank of New Jersey
Members of the Cape Atlantic I.N.K have volunteered to assist in sorting and packing donated food.
Holiday Cubicle and Door Decoration Competitions
Each Care Management team is responsible for decorating either their cubicle or supervisors door around the holiday season to increase festiveness. Decorations are judged by outside community providers.
Staff Development Team Building Day
Wellness Committee initiated a day in which the agency participates in multiple fun team building activities such as yard games, scavenger hunts, and puzzles.
Diabetes Educator
Margaret Monge from Cape Regional Hospital educated staff on diabetes management, treatment, and prevention.
Infused Water
Wellness Team created citrus and mint flavored infused water in effort to educate staff on alternative ways to get nutrients.
Holiday Basket Donation
Each care management team comes together to create a family oriented holiday gift basket to be provided to the Family Support Organization. Each basket is to be donated to a family in need.
Ergonomics Presentation
Dr. Gitto from Gitto Advanced Chiropractic and Functional Medicine presented on proper office posture and layout.
Investment 101 Workshop
Dan Hernandez from Lincoln Investment educated staff on stocks, bonds, and retirement options.
Picnic Tables
Wellness Committee received approval to obtain picnic tables to improve overall energy.
Food Trucks
The wellness committee is looking to providing the staff with a variety of food truck options to increase employee morale.